If you're looking to make money in the bicycle industry, you're in luck. There are a number of ways to make a profit in this growing market. You could start your own bicycle shop, design and manufacture custom bikes, work as a bicycle mechanic, become a bike tour guide, or even start your own bicycle rental business. With the right knowledge and commitment, you can create a profitable business that offers services to the cycling community. In this article, we'll provide you with some tips on how to make money in the bicycle industry while having fun and promoting a healthier lifestyle.
5 Best Ways To Make Money In The Bicycle Industry
The following are some of the best ways to make money in the bicycle industry.
1. Start a Bicycle Shop: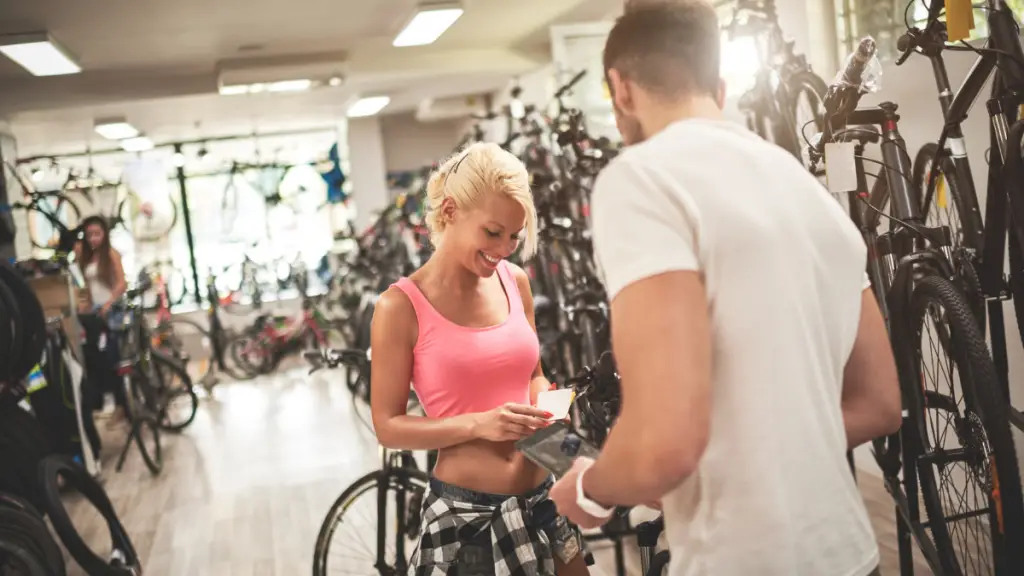 One of the most popular ways to make money in the bicycle industry is to open up a bicycle shop. Starting a bike shop is a rewarding career if you have the passion and skills. Bicycling has become even more popular during the last few years, and it looks like its popularity will continue. If you love bikes and enjoy working on them, then starting a bike shop could help you turn this pastime into a career. You can either open up a physical store or an online store. You can offer an assortment of different types and brands of bicycles and support local cyclists with a variety of products and services.  
How To Get Started-
1. Research the market: Before starting any business, it is important to research the local market to understand the competition and the demand for bicycles.  
2. Create a business plan: A business plan will help you determine how much capital you will need to start the business, as well as potential sources of funding.  
3. Secure funding: Once you have a business plan, you can begin to look for sources of funding. This could be from personal savings, a loan from a bank, or an investor.  
4. Find a location: A bicycle shop needs to be located in an area with good foot traffic and preferably close to a bike trail.  
5. Stock your shop: Once you have a location, you will need to purchase inventory. You should focus on stocking a variety of bicycles, accessories, and parts.  
6. Hire staff: Hiring knowledgeable and friendly staff is essential for running a successful bicycle shop.  
7. Promote your business: You should use a variety of marketing tactics to promote your shop, such as creating a website, running ads in local newspapers, and sponsoring local bike events.   
 2. Sell Bicycle Parts and Accessories: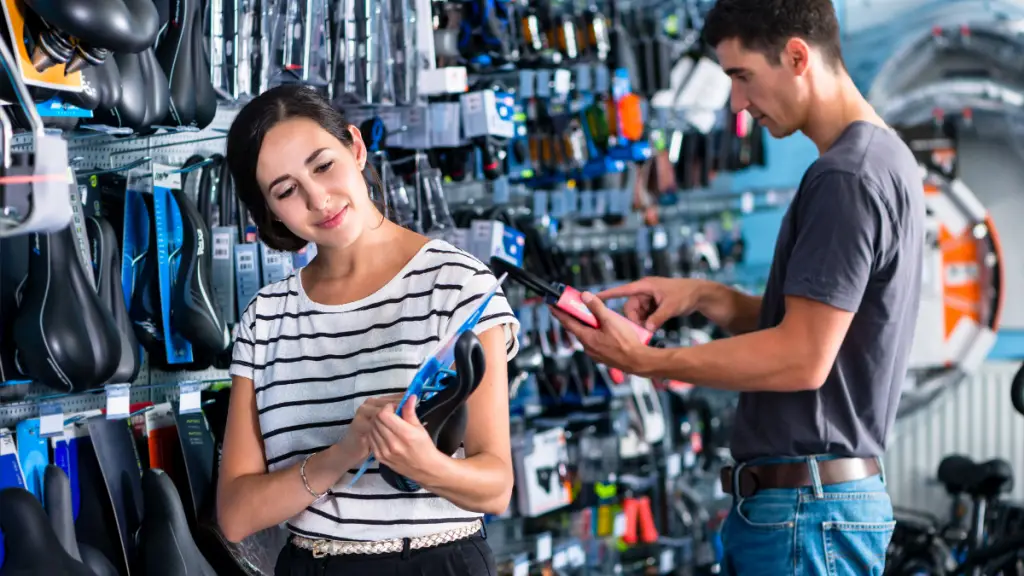 Another way to make money in the bicycle industry is by selling bicycle parts and accessories. Selling bike parts and accessories is a great way to make money and help others find the parts they need to repair or upgrade their bike. It is one of the best times to sell bike parts and make a good amount of money because ongoing supply shortages are showing no signs of letting up, and, at the same time, there's been a boom in new riders. You can source these items from wholesalers or manufacturers and then resell them at a markup.  
How To Get Started-
1. Learn about bicycle parts and accessories: Start by learning about bicycle parts and accessories. Research different types of parts and accessories, what they do, and what they are most commonly used for. This will give you a better understanding of the market and help you decide which items you should stock.  
2. Look for a supplier:  After that, start looking for a supplier. You can find suppliers online, in your local area, or at a bike trade show. Make sure to do your research and compare prices, quality, and delivery times to ensure you get the best deal.  
3. Set up an online store: You can set up an online store either through an eCommerce platform like Shopify or WooCommerce, or you can create your own website. This will allow customers to easily find and purchase your products.  
4. Promote your business: There are many ways to promote your business online. You can create blog posts and social media posts, run ads, create videos, and more. The more exposure you can get, the more likely you are to make sales.  
5. Offer discounts and promotions: Offering discounts and promotions can be a great way to attract customers and encourage them to buy. This could include things like free shipping, buy-one-get-one-free offers, and more. 
 6. Provide excellent customer service: Providing great customer service is essential for any successful business. Make sure you respond to customer inquiries promptly and that you provide helpful advice and guidance.
3. Start a Bicycle Repair Service: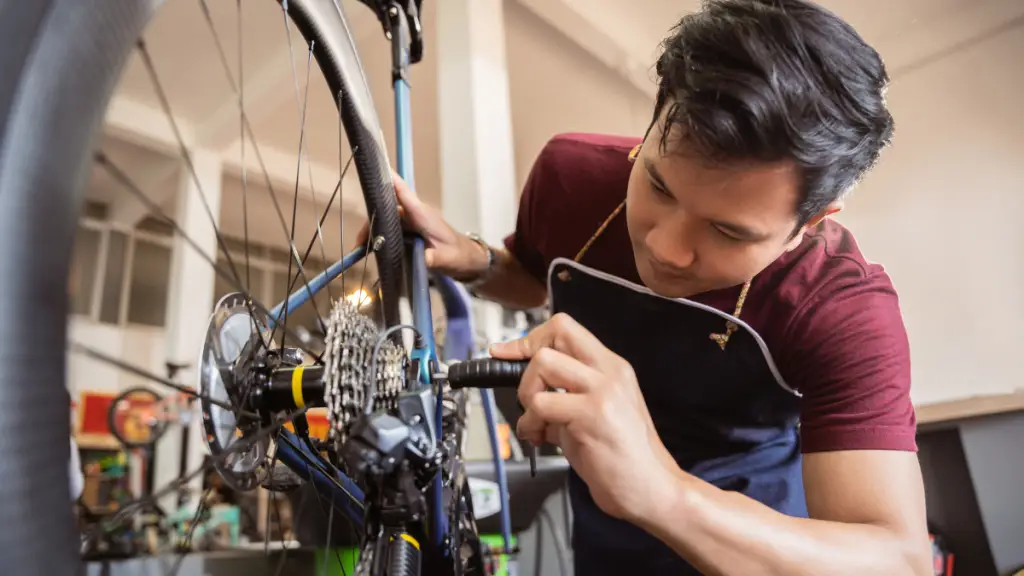 Starting a bicycle repair shop is also a great way to make money in the bicycle industry. The bicycle industry is growing rapidly, and as more bicycles are used, they sometimes break down, and most people don't know how to repair them, so opening a bicycle repair shop can be a great way for you to make money in this market. In 2015 alone, 17.4 million bikes were sold in USA. A bike repair business fixes and refurbishes bikes for customers when their rides break down. You can set up a business repairing bicycles by providing basic services such as wheel truing, brake adjustments, and chain cleaning. You can also offer specialized services such as bike fitting, wheel building, and frame repairs.  
How To Get Started-
1. Learn the Basics: Before you open a bicycle repair service, it's important to make sure you have the necessary knowledge to be successful. Research the basics of bicycle mechanics, like how to fix a flat tire, how to adjust brakes, and how to properly lubricate a chain. You can find helpful tutorials online or take a class at your local bike shop.  
2. Acquire the Necessary Tools: As you learn the basics of bicycle repair, you'll also need to acquire the necessary tools. Make sure to invest in quality tools that will last for years to come. You'll also need to purchase spare parts and supplies, such as bike tubes, chain lube, and brake pads.  
3. Set up a Workspace: Find a space that you can use as a workshop. You'll need to have a clean, organized area that has plenty of room for tools and bikes. Make sure the workspace is well-lit and ventilated.  
4. Create a Pricing Structure: Determine how much you'll charge for different services. Consider the cost of supplies, the amount of time it will take to complete a repair, and the going rate in your area.  
5. Promote Your Business: Once your business is up and running, you'll need to start promoting it. Create a website and social media pages, and make sure to include information about pricing and services. You can also reach out to local bike shops and let them know about your business.  
6. Get Certified: Consider getting certified as a bike mechanic. This will give potential customers more confidence in your services. You can get certified by the National Bicycle Mechanics Association.
4. Start a Bicycle Rental Business: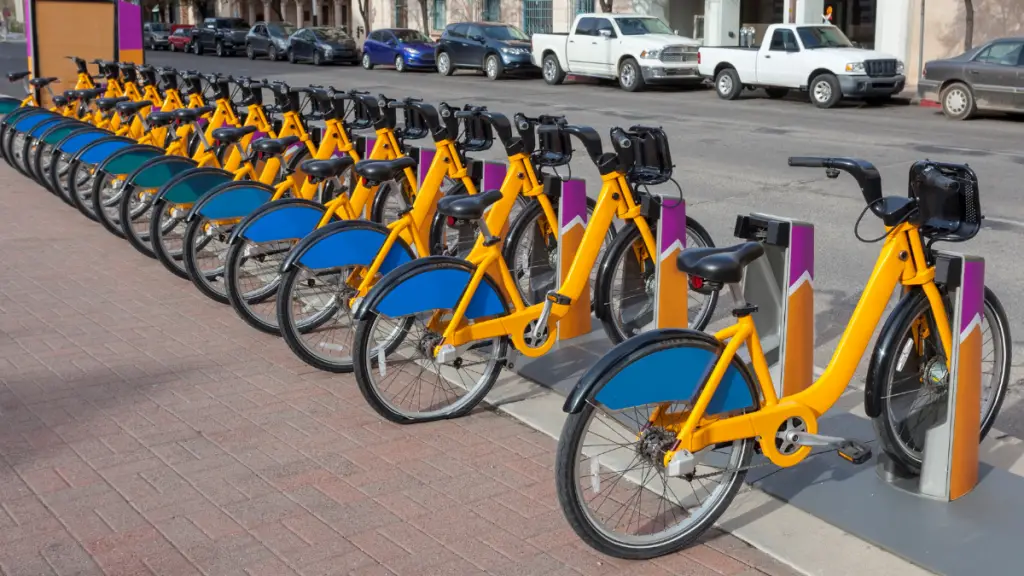 You can also make money in the bicycle industry by starting a bicycle rental business. Starting a bike rental business through a traditional shop or bike-sharing app could be a great way to provide people with a fun, healthy, and green way to get around and ride the growth wave to success. You can rent out bicycles to customers for a daily or weekly fee. You can also provide accessories such as bike racks and helmets for a small fee.  
How To Get Started-
1. Research: Research the local market for a bicycle rental business. Look at what other rental businesses are doing, what kind of bikes they offer, and what kind of services they offer.  
2. Business Plan: Create a business plan that outlines your business objectives, target market, marketing strategy, financial projections, and operational plan.  
3. Financing: Secure financing for your bicycle rental business. Consider both traditional financing options, such as a loan or line of credit, and alternative financing options, such as crowdfunding.  
4. Location: Find a suitable location for your business. Consider factors such as access to bike amenities, visibility, and foot traffic.  
5. Equipment: Purchase the necessary equipment for your bike rental business, such as bicycles, racks, locks, helmets, and other safety gear.  
6. Website: Create a website for your business that includes information about your services, pricing, and contact information.  
7. Marketing: Develop a marketing plan to promote your business. Consider options such as print and digital advertising, social media, and word-of-mouth.  
8. Insurance: Obtain the necessary insurance for your business, such as liability insurance and property insurance.  
9. Permits: Obtain the necessary permits and licenses for your business. Check with your local government to determine what permits are required.  
10. Launch: Launch your business and start renting bicycles!
5. Become a Bicycle Manufacturer: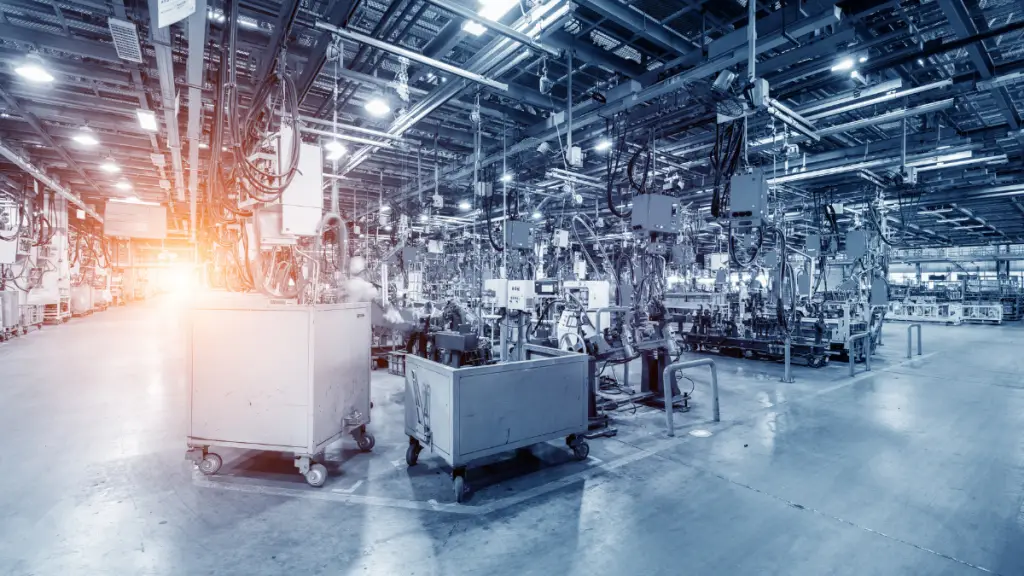 You can also make money in the bicycle industry by becoming a bicycle manufacturer. Starting a bicycle manufacturing business can be rewarding and profitable as the global bicycle market will reach a CAGR of 8.2% in the next decade. You can design and manufacture bicycles for a range of uses, such as mountain bikes, road bikes, and BMX bikes. You can also manufacture parts and accessories for bicycles.
How To Get Started-
1. Research the market: Before you begin manufacturing bicycles, it is important to research the market and understand the demand for the type of bicycle you plan to produce. Consider the types of bicycles being sold, the cost of production, and the potential for profit.  
2. Develop a business plan: Once you have a better understanding of the market, develop a business plan to help you stay on track and meet your goals.  
3. Find a manufacturing location: Determine where you will be manufacturing the bicycles. Consider the cost of renting a space, hiring workers, and buying equipment.  
4. Acquire the resources: Begin the process of acquiring the resources you need to produce the bicycles. Consider the cost of materials, labor, and any necessary tools or machinery.  
5. Create a supply chain: Establish a supply chain that will ensure that you can acquire and deliver the parts and components necessary to produce the bicycles.  
6. Promote your business: Once you are ready to start producing bicycles, begin marketing and advertising your business. Consider using social media, web design, and traditional advertising.  
7. Create a customer base: As your business grows, focus on building relationships with customers. Consider selling directly to customers, as well as wholesaling to retailers.  
8. Stay abreast of the industry: As you continue to produce bicycles, stay abreast of the industry and the trends in the market. This will help you remain competitive and ensure that your products are in demand.
Conclusion
The bicycle industry is an incredibly lucrative and rewarding career one to enter. With the right combination of research, experience, and hard work, anyone can make money in the bicycle industry. From selling bicycles and accessories to providing repair and maintenance services, there are numerous ways to make money in this market. As long as you keep up with industry trends and remain passionate about what you do, you can create a successful and profitable business.