Are you a contractor looking to maximize your income and grow your business in the booming construction industry? If so, you're not alone. With the number of contractors in the U.S. increasing by 14% in the last decade, it's no wonder so many people are turning to a contractor's license for money. 
A recent survey by the National Association of Home Builders found that over half of all contractors report a profit in 2022, and the average contractor makes over $100,000 in income each year by acquiring a contactors license. 
So stay with us; in this article, we'll tell you the best ways that you can use to make money with a contractors license. Let's get started-
Before you get to know more about How to make money with contactors license, you can also read our detailed articled on How to make money as a contractor?
What is a Contractor License?
A contractor license is a form of authorization issued by a state or local government agency that allows contractors to perform construction work for a specific trade or profession. It is typically required for anyone taking the prime contract on a construction project. This license may be necessary depending on the project's value and whether the project is residential or commercial. Contractors must adhere to any applicable local and state regulations, as failing to do so may result in fines or suspension of the license.
Best Ways to Make Money With Contractors License
Below are some of the best ways to make money with a contractors license:
1. Provide Contractor Services: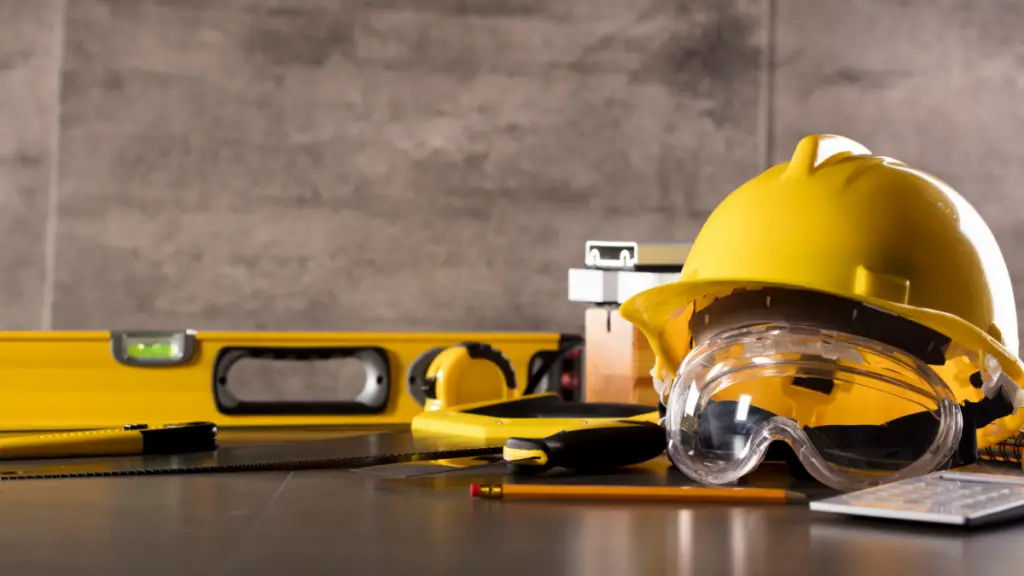 One of the most profitable ways to make money with a contractors license is to provide contractor services. Contractor services are provided by independent contractors to help businesses with specific tasks or projects. You can use your contractor license to provide services to clients who need work done on their homes or businesses. 
The service you provide can range from painting and plumbing to remodeling and landscaping. Depending the on the type of services, you can charge anywhere from a few hundred dollars to several thousand dollars per project. You can also add to your income potential by offering additional services such as project management or marketing.
2. Start a Construction Company: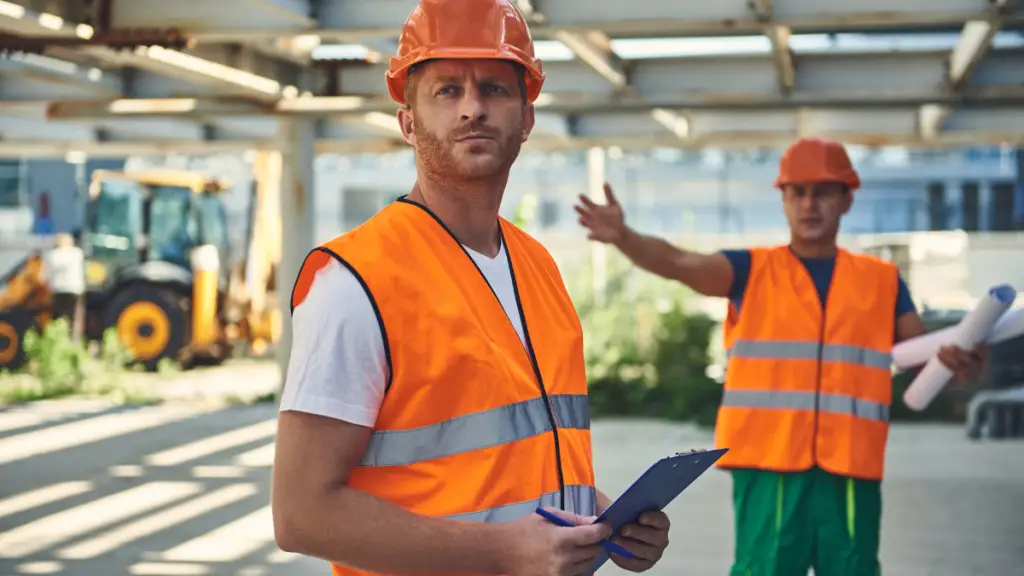 If you have a contractors license, you can start your own construction company and hire other contractors to help you complete projects. This can be a great way to make money with a contractors license and build a portfolio of work. You'll need to build or renovates buildings and other structures such as roads, bridges, and dams with a construction company.
Starting a construction company also requires careful planning and research. You'll need to get a business license, insurance, equipment, and a skilled team of workers. Also, you'll have to build relationships with suppliers, subcontractors, and customers
Generally, the potential income generated from a construction company business depends on a variety of factors, such as the size and scope of the projects, the location, the type of work being done, the cost of materials and labor, and the level of competition in the area, but if you succeed enough to make a living, you can expect to make up to $500,000.00 a year.
Along with it you can also read our another article on How to make money with construction company?
3. Become an Appraiser: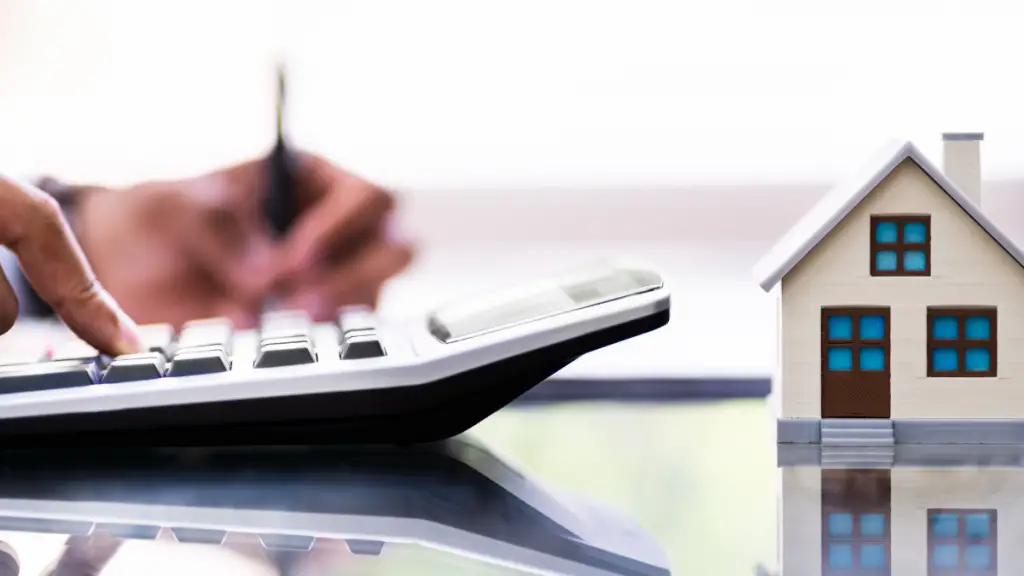 You can make money with a contractors license by becoming an appraiser for construction projects. An Appraiser is a professional who evaluates the value of the personal or real property. As an appraiser, you'll need to specialize in residential, commercial, or industrial properties. This can be a great way to make money and also help others make sure their projects are completed on time and within budget. 
You can make money by providing accurate valuations of properties, businesses, or objects, based on market and economic conditions as an appraiser. You can also offer consultations to businesses and individuals on how to maximize the value of their assets, helping them to make informed decisions. 
The average salary for an appraiser is $57,606, ranging from $14,000 to $142,000 per year, according to Indeed.
4. Become a Project Manager: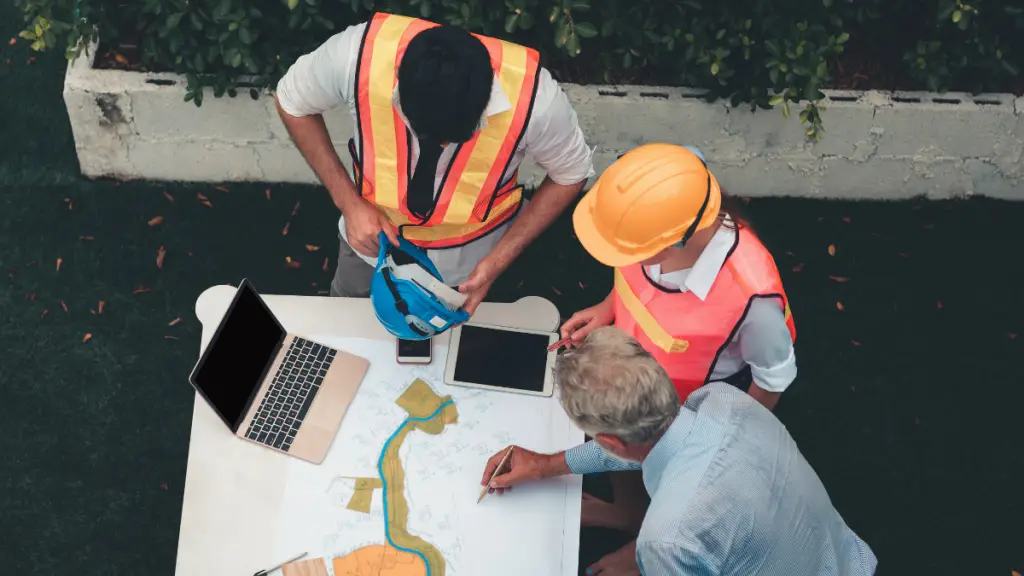 You can become a project manager for construction projects to make money with a contractors license. Project Managers in construction are responsible for planning, organizing, and directing all aspects of construction projects. As part of this, you will oversee all aspects of the project from beginning to end, including budgeting, scheduling, procurement, and quality control, and ensure that the project is completed within budget and on time… 
You'll also need to coordinate with architects, engineers, contractors, subcontractors, and other stakeholders to ensure all parties are working together to complete the project successfully. The salary of a Project Manager in construction can vary widely depending on the size and scope of the project and the experience of the Project Manager. Generally speaking, salaries can range from $45,000 to over $150,000 per year.
Read our another article on How to make money in the construction management?
5. Become a Subcontractor: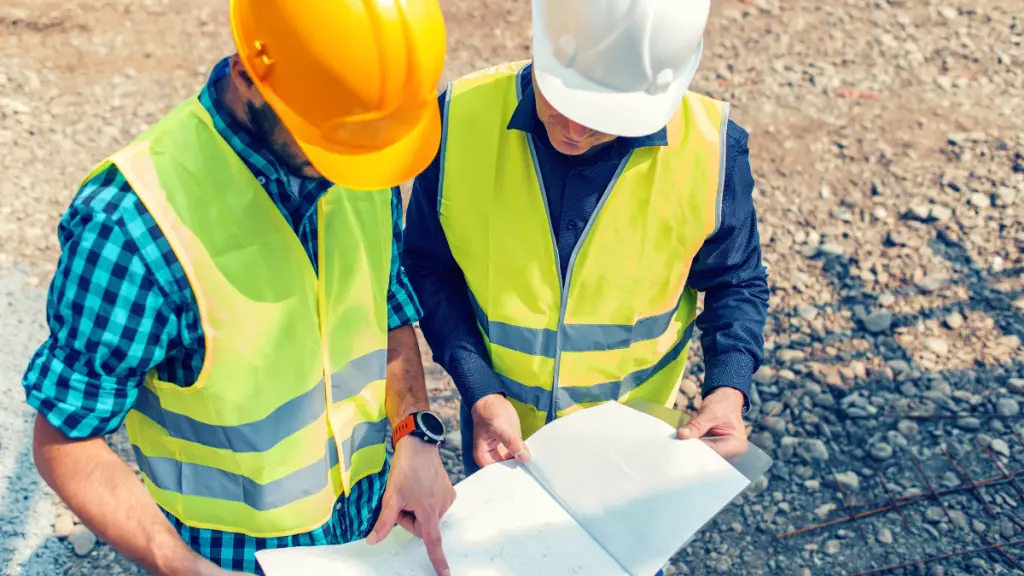 Subcontracting is a great way to make money with a contractors license. 
A subcontractor is a person or company hired by a main contractor to perform a specific task on a larger project. They are usually freelancers who work on their own and charge for their services. While a contractor has a good general understanding of all the factors involved in a project, a subcontractor is more of a specialist.
To become a subcontractor, you'll need a business license, insurance, bonding, and a general contractor willing to hire you. Furthermore, you should become an expert in your area of specialization by staying up to date on industry trends and using best practices. To increase visibility, you can network, advertise online, and seek out referrals. Negotiating the best rate for your services is also essential to ensure a steady stream of work. 
Additionally, you can offer your services to general contractors on specific projects to generate more income quickly. With the right combination of skills, knowledge, and dedication, you can become a successful subcontractor. A Subcontractor's average hourly wage in the United States is $35 as of January 26, 2023, but the salary range is typically between $31 and $40.
How to get a general contractor license?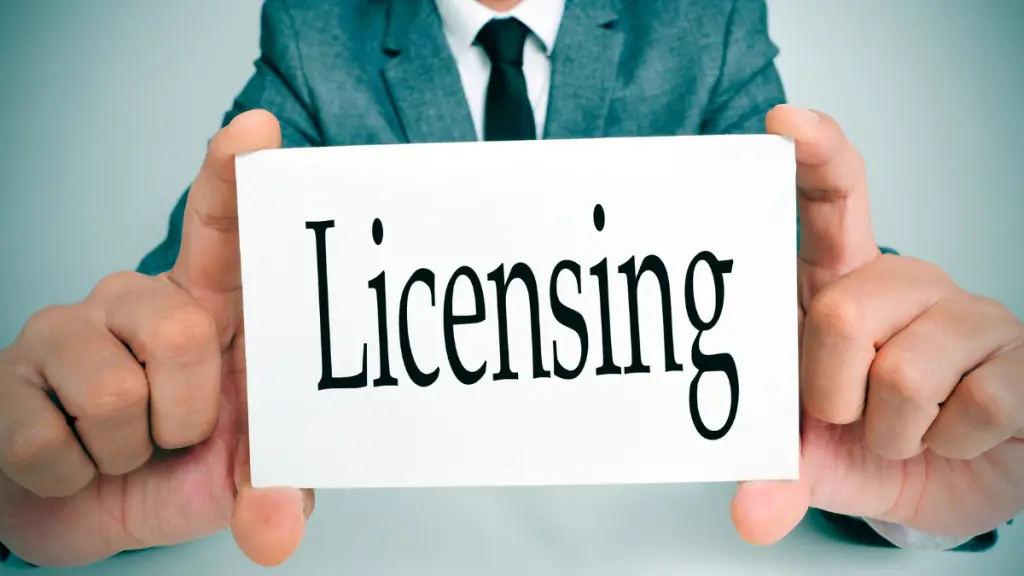 The best way to understand how to get a general contractor license is to research your particular state and locality's licensing requirements. Once you've done that, you'll be able to identify the appropriate professional licensing board for your area and receive more information about your specific needs. To be eligible for a general contractor license, applicants must typically meet the following criteria:  
Be at least 18 years of age 
Hold a high school diploma or higher 
Have experience working in the construction industry 
Be legally allowed to work in the United States 
No criminal background 
Once you've cleared the eligibility requirements, you can start to apply for your license. The process of applying for a license may vary by state or locality, but generally, you'll have to:  
Complete an application and pay a fee 
Pass an application exam 
Provide a business license and Tax ID (if registered as an LLC or Corporation) 
Give a fingerprinting live scan 
Pass a Law and Business exam to demonstrate knowledge of business management and construction law 
Pass a secondary trade-related exam 
Pass an asbestos open-book examination 
Pay an initial licensing fee 
Provide a contractor bond or cash deposit 
Show proof of workers' compensation insurance and general liability insurance (if applicable) 
In some states or localities, you may also be required to provide proof of surety bonds and/or financial statements for your business. Additionally, most places require that you show proof of insurance, such as workers' comp, general liability, and/or professional liability. Once you've passed all of the required tests and requirements, you'll be issued a unique license number that's registered with the state or locality. No matter where you're located, it's important to obtain general liability insurance for your business. 
This type of insurance can protect you from third-party claims of bodily injury and property damage that may occur on a job site—and these types of claims can happen regardless of experience or professionalism. You should obtain a Certificate of Insurance to provide to your clients along with your policy. The Certificate of Insurance includes the insurer who issued your policy, the type of coverage included, your insurance limits and deductibles, and other important information.
Types of contractors & licenses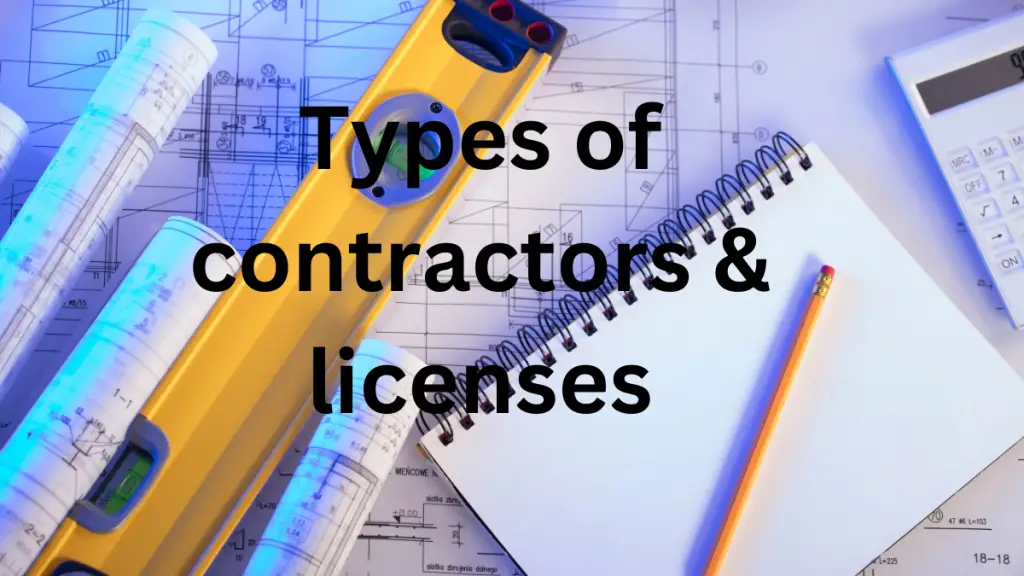 The following are the licensing and qualification requirements for different types of contractors. 
Class A: General engineering contractor
A class A contractor is responsible for overseeing public works such as building bridges, railroads, freeways, airports, public parks, municipal buildings, and hospitals. They have a handful of several subcategories, including civil, mechanical, and electrical engineering. To qualify and operate, class A contractors must obtain the appropriate license from their local building department or licensing board. 
Class B: General building contractor  
General building contractors are usually tasked with the oversight, management, and coordination of an entire project. Depending on the professional, they may focus on commercial contracting, residential contracting, or both. General contractors must obtain a contractor's license from their local licensing board or building department.  
Class C: Specialty contractor
Class C contractors are specialists that handle specific jobs or tasks within a greater project. Examples of specialty contractors include electricians, plumbers, roofers, masons, and carpenters. Each specialty contractor must obtain the appropriate license from their local licensing board or building department to qualify and operate.
Reasons to get a Contractors License  
Listed below are the top five reasons to get a contractor license now.
1. Increased Credibility: 
A contractor's license shows potential customers that you have taken the time and effort to get the proper credentials to do the job correctly. It gives customers peace of mind that you are qualified and competent to take on their projects.  
2. Access to Jobs: 
In many states, having a license allows you to bid on government-funded projects. Additionally, many private companies require contractors to have a license before they will hire them.  
3. Professional Networking: 
Becoming licensed often increases access to professional networks and events. Licensed contractors may be able to find more opportunities for work, as well as build relationships with other professionals in their field. 
4. Access to Resources: 
Many states provide contractors with access to resources, such as bonding or insurance. This can help contractors save money and provide them with extra protection.  
5. Compliance with Regulations: 
A license ensures that contractors are in compliance with the laws and regulations in their state. This can protect them from legal issues and potential fines.
Conclusion
In conclusion, having a contractor's license is a great asset especially when you understand the great advantages of having a contractor's license, and how it can open doors of opportunity for you! Through the use of your license, you can take on a variety of projects and increase your bottom line. With the right approach and a commitment to excellence, you can become a successful contractor and make money with a contractors license.