If you want to sign up for Pangea money transfer or are a first-time user, this guide is for you. Here we will discuss how to sign up and send money using Pangea, its cost and limit, and how to make money using Pangea promotions where you can earn $30 to $3000 plus monthly.
13 things to know if you are a First-Time User of Pangea Money Transfer
If you are the first time to Pangea, you must use the Pangea promotions link to get a $30 Bonus. All you need to do is sign up as a new account and transfer at least $20. 
You should use Pangea Money Transfer for several other reasons. Here are 13 reasons to consider as a new or first-time Pangea user:
Pangea is a money transfer service that helps you manage money. This means you can open a bank account with direct deposit and receive 2 free international money transfers. 
With Pangea, either you can send money or you can Schedule an automatic transfer for a later time. 
Set it and forget it! Creating a recurring transfer is the easiest way to ensure you don't miss sending money to your friends and family.
Pangea is secure, fast and provides top-rated service with an excellent customer care team.
Pangea ( iOS and Android ) apps are free to download. You can also use Pangea through the website.
Pangea uses a Debit card with minimal fees.
To avoid Pangea fees, you open a Bank account with 
With Pangea, you can transfer from the U.S. to 15 countries across Latin America and Asia in less than 30 seconds.
There is a. monthly limit where you can send up to $6,000 per month if you pay with a debit card or bank account. Note: The $6,000 limit is refreshed every 30 days.
Transfers cannot be sent to or from a business account. Any transfer attempted with a business account will be canceled.
Pangea has special promotions for our subscribers where you can get a $30 sign-up bonus and a $30 referral bonus. You can promote your referral link to any of your social media platforms. 
You can contact Pangea at +1-866-858-9928 for any issues or reach out via Pangea support. 
You can Pay international bills like electric, water, phone, or cable bill and take loved ones across borders.
More about Pangea Money Transfer
Pangea Money Transfer is a mobile app that allows you to send money to friends and family in other countries. The platform was founded in 2012 and is based in Chicago, Illinois. Pangea Money Transfer is designed to be fast, convenient, and affordable, with competitive exchange rates and low fees.
How to sign up and send money using Pangea
You'll need to sign up Pangea using this official link. You can also download the mobile app and sign up for an account. 
Fill in info like Name, email and phone number.
Login into the account. Once you're logged in, you can send money to a recipient by providing their Name, address, and phone number. 
To complete the transaction, you'll also need to enter your payment information, such as your debit card or bank account number. Enter a sending amount between $20 and $2,999 and click 'SendNow.'
Select a receiver from your list or add a new receiver.
Select a receiving method (i.e., cash pick up or bank deposit)
Add/select a bank account or debit card to pay with. 
Review and confirm the order details to start your transfer!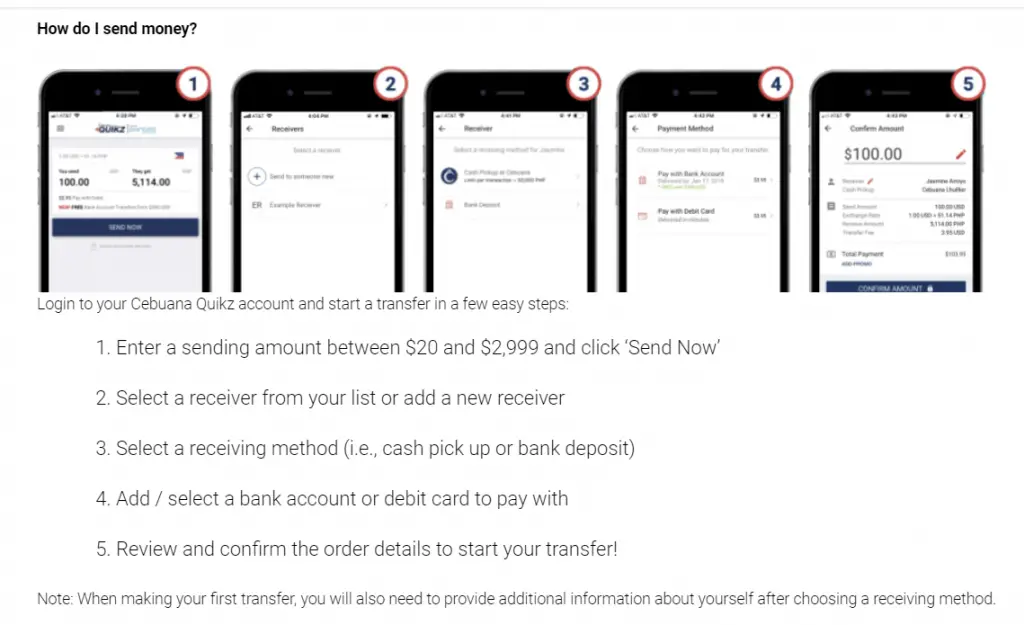 How to receive money with Pangea Money Transfer?
If you receive a Pangea Money Transfer, you'll receive a notification that the funds are available. Depending on the options available in your country, you can pick up the money at a nearby location or have it deposited directly into your bank account. You must provide identification and any other required information to receive the funds.
Personal Testimonial trying first time to Pangea:
I just tried Pangea Money Transfer for the first time, and the experience was terrific. I transferred some money to my friend in India, which was very affordable compared to other companies. Plus, they have excellent customer service. I even got a $30 sign-up bonus and a $30 referral bonus started referring friends and family. I will keep you posted on all my referral bonuses in my Facebook Group. Feel free to join for inspiration.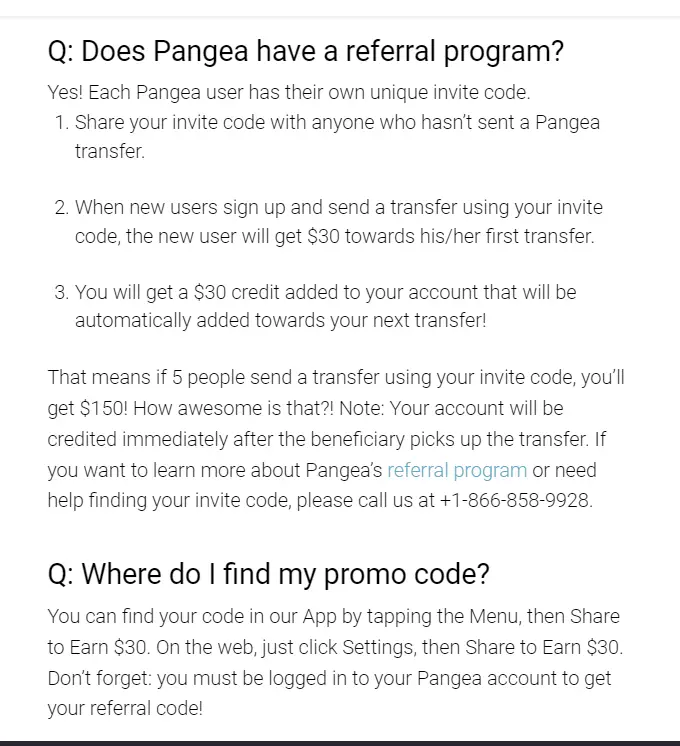 Conclusion:
Pangea Money Transfer is a fast, affordable, and secure option for sending money to friends and family. Pangea Money Transfer is also an award-winning mobile-centric money transfer platform to send money from the U.S. to 15 countries across Latin America and Asia in less than 30 seconds with a low flat fee. Now, I hope everything will be clear to get started with Pangea. So Sign up and start sending money along with earning referral money by helping others.