In the world of e-commerce, two online shopping giants have emerged, Temu and Amazon. These platforms have revolutionized online shopping and transformed the way we buy goods and services. 
While Amazon is a household name and an undisputed leader in the industry, Temu has emerged as a promising alternative. Both apps offer a wide range of products at affordable prices, but they differ in various aspects.
To make an informed choice between the two, it is essential to thoroughly evaluate various factors. In this article, we will look into the features like pricing, shipping time, customer service, and other factors of both platforms to help you make an informed decision for your e-commerce venture. Let's get started-
Also don't forget to check out Temu Promotions to earn an extra $10 sign up bonus and $10 referral Bonus. 
Overview of Temu vs Amazon
Before we get into the details, let's take a brief look at Temu and Amazon.
What is Temu?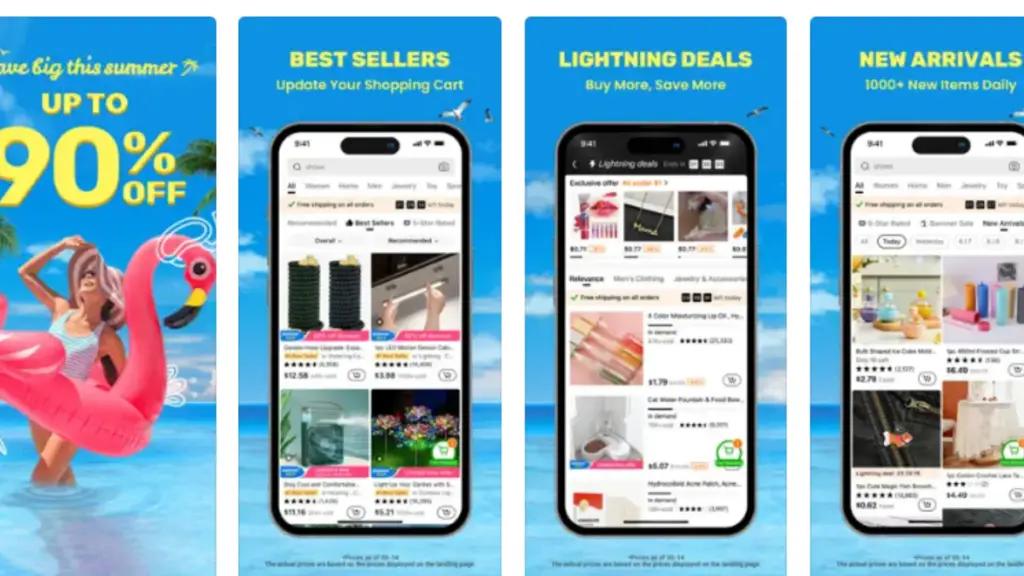 Temu is a rising e-commerce platform launched in 2022 that has gained significant popularity in recent years. It provides a wide range of products and services, including electronics, fashion, home goods, and more. 
Temu's user-friendly interface and intuitive navigation make it easy for customers to browse and purchase items. The platform has gained a reputation for its affordable pricing, customer-centric approach, commitment to delivering a seamless shopping experience, and great promotional offers like  Temu affiliate program and Temu Invite Friends to help their users to earn some extra money and rewards
What is Amazon?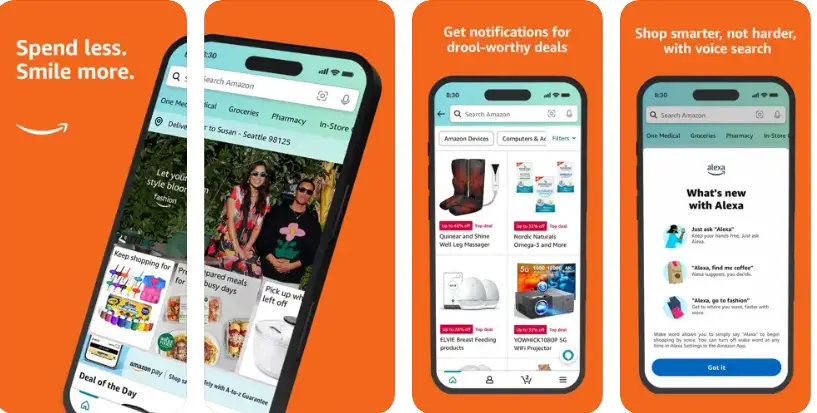 Amazon, on the other hand, needs no introduction. It is the world's largest online marketplace, offering an extensive selection of products across various categories. 
Founded in 1994 by Jeff Bezos, Amazon has become synonymous with online shopping and has expanded its services beyond e-commerce, including cloud computing, streaming services, and smart devices. 
With its vast customer base and global presence, Amazon has revolutionized the way we shop and has set the standard for e-commerce excellence.
Related: Temu vs Shein: Which Shopping App is Right for You in 2023?
7 Major Differences Between Temu Vs Amazon
These are some of the notable differences between Temu and Amazon:
Temu Vs Amazon: Product Range and Availability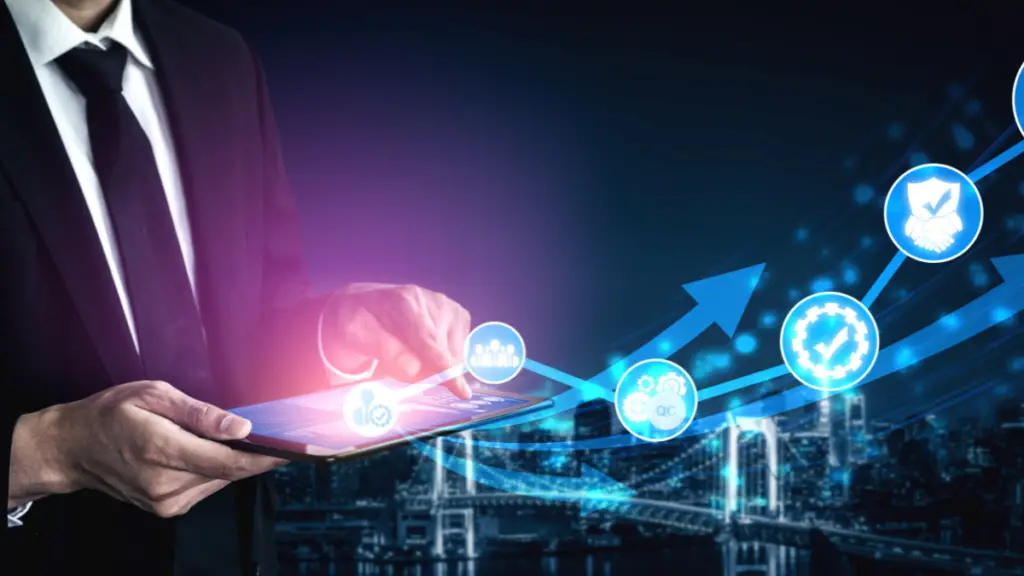 When it comes to product range and availability, Amazon is unparalleled.
With over 300 million products available on its website, there is hardly anything you won't find on Amazon. 
From shoes, beauty products, and clothing to electronics, kitchenware, pet supplies, books, and gift cards, Amazon offers a vast selection that caters to everyone's needs and preferences.
In comparison, Temu also provides millions of products on its website, although its range is not as extensive as Amazon's. Temu focuses primarily on 29 categories, which further expand into 250 subcategories
which include fashion items, electronics, jewelry, home appliances, luxury items, cosmetics, and more.
While this is an impressive range, it falls short in comparison to Amazon's immense variety, making Amazon the clear winner in terms of product range and offerings.
Temu Vs Amazon: Pricing and Discounts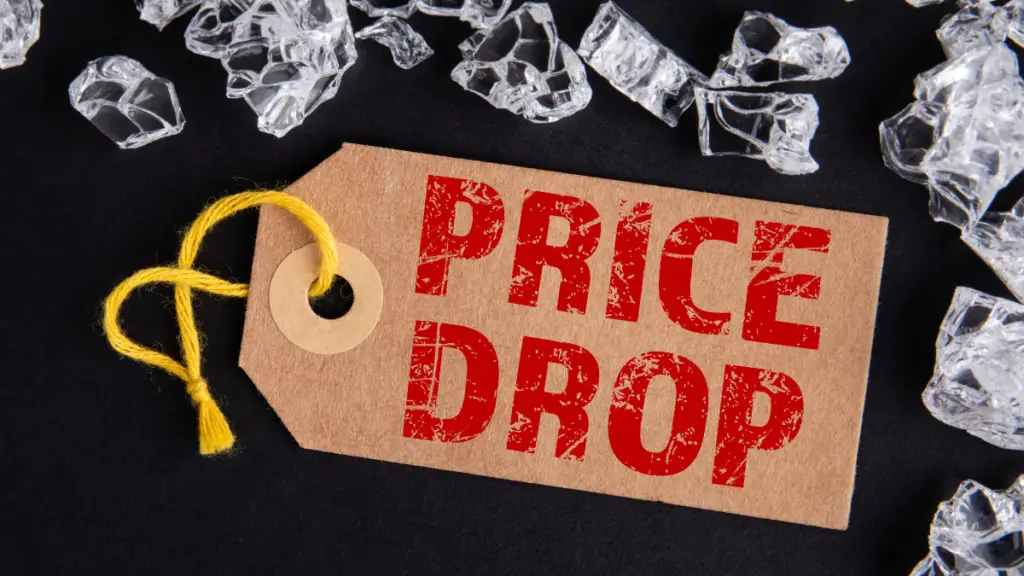 Competitive pricing and attractive discounts are crucial factors in the success of any e-commerce platform and Amazon is known for charging a fair amount for its products, and more often than not, they are worth the price. 
With a wide range of brands available, it is common for Amazon shoppers to invest in higher-priced items. While inexpensive products can also be found on Amazon, they are usually sold through multiple sellers in the chain. In this sense, Amazon acts as a middleman and charges a significant fee for providing valuable items to its users.
On the other hand, Temu has gained popularity for its affordable pricing. The app often offers products at discounted rates, making it an affordable choice for budget-conscious shoppers. 
Temu offers products at significantly lower price points, giving Amazon no chance to compete in this regard. By connecting its audience directly to Chinese manufacturers and wholesalers, Temu can offer products with a massive price difference. So when it comes to pricing, discounts, and promotions Temu emerges as the winner.
Temu Vs Amazon: User Experience and Interface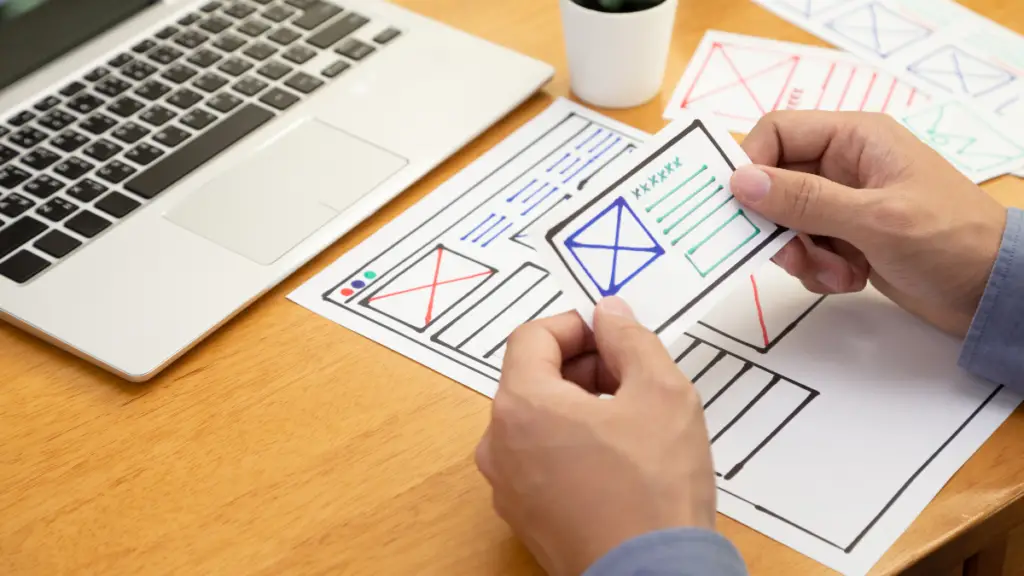 The user experience and interface play a vital role in attracting and retaining customers. Temu and Amazon invest heavily in creating intuitive interfaces that are easy to navigate. 
Amazon, with its vast array of features and services, offers a more robust interface but ensures that customers can easily find what they are looking for. 
One of the most important features of Amazon's interface design is that you can easily navigate through the app and locate the products you are looking for.
Amazon has a multi-access navigation facility which is important when it comes to a large e-commerce site, selling millions of products. 
While Temu offers a user-friendly interface with simple navigation. The app's layout is clean, and categories are well-organized, allowing users to find their desired items quickly. 
The search functionality is highly flexible, enabling users to filter results based on various parameters. The overall shopping experience in Temu is smooth and hassle-free.
Temu Vs Amazon: Shipping And Delivery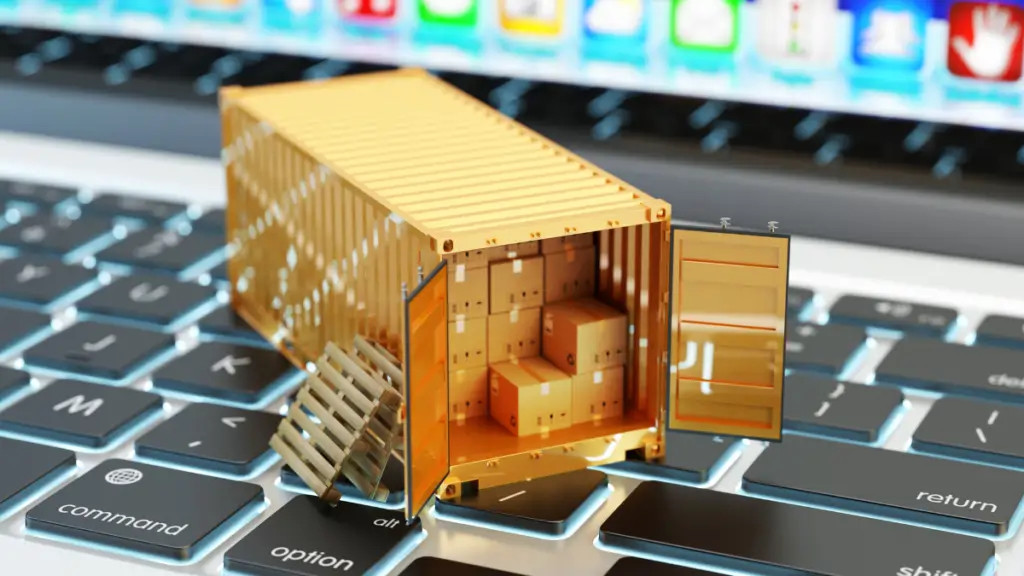 When it comes to shipping facilities, Amazon has a clear advantage over Temu. It has established a reliable shipping network that provides services to customers worldwide. 
One of the key features that set Amazon apart is its Fulfillment by Amazon (FBA) service, where Amazon takes care of the entire shipping process, including picking, packing, shipping, and delivery directly to customers. 
With a vast network of over 100 fulfillment centers in the United States alone, Amazon can swiftly deliver packages within a matter of hours, ensuring a seamless and expedited shipping experience.
On the other hand, Temu also strives to provide a smooth and efficient shipping process for its customers. That's why Temu offers two shipping options: standard and express shipping. 
Standard shipping is typically free for almost all orders and has an estimated delivery time of 5-15 days. For those who require faster delivery, Temu provides express shipping at $13 per order, ensuring quicker receipt of the purchased items.
While Temu strives to meet the shipping expectations of its customers, it is evident that Amazon's shipping infrastructure and speed provide it with a clear advantage in this aspect.
Temu Vs Amazon: Privacy and Security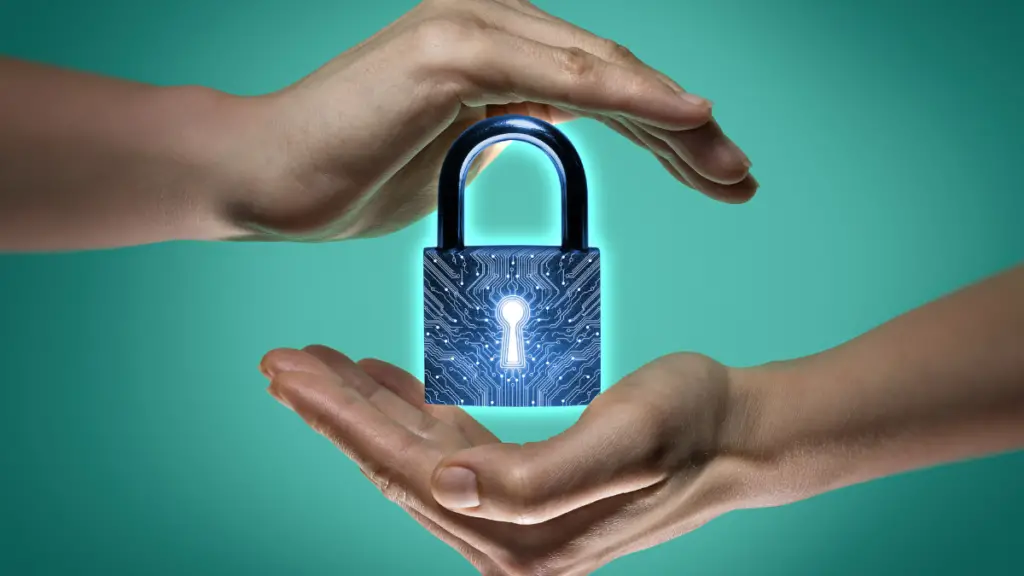 When it comes to privacy, Amazon places great importance on the security of users' payment and transaction information. It follows the Payment Card Industry Data Security Standard (PCI DSS) when handling card data, ensuring the privacy and protection of sensitive user data
Amazon provides several standard security protections to safeguard consumer information like Two-Factor Authentication (2FA) and also prioritizes the privacy of customers' location data by not disclosing it to anyone outside of its marketplace.
Similarly, Temu prioritizes user privacy and security by implementing robust data protection measures. The app ensures secure transactions and utilizes encryption technology to safeguard sensitive information. Temu also respects user preferences regarding data usage and provides transparent information about its privacy practices in its policies.
Both Amazon and Temu are committed to protecting user privacy and maintaining the security of their platforms, but if we strictly talk about the pricing, then hands down, Amazon takes this one.
Temu Vs Amazon: Returns and Refund Policy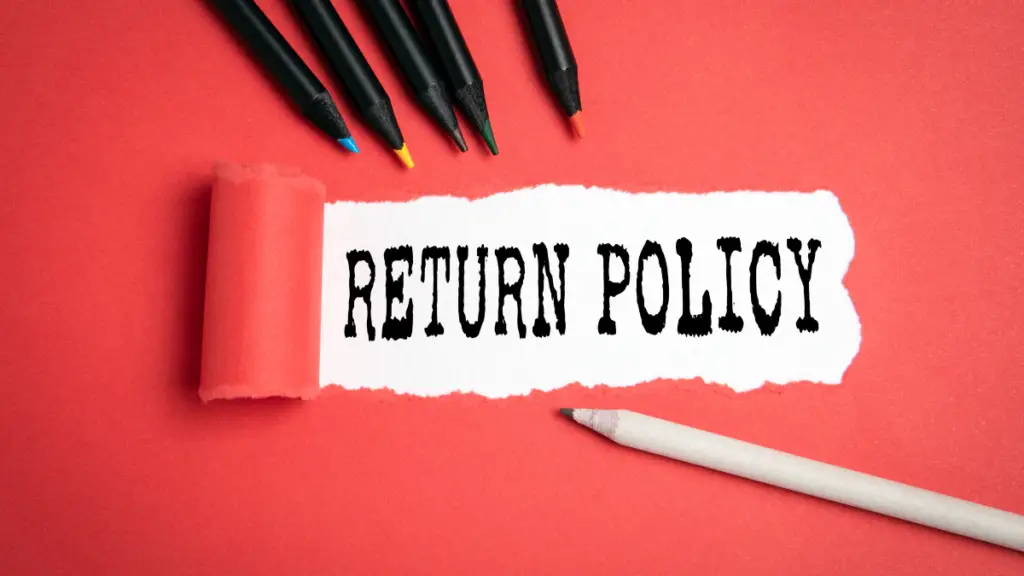 When it comes to returns and refund policy on Amazon, customers have the convenience of choosing their preferred refund method through the Online Returns Center. The processing time for returns can take up to 30 days, during which the return is received and processed. Once the return process is complete, a refund is issued to the selected payment method.
Amazon's return policy allows customers to return items within 30 days from the date of delivery for a full refund, free of charge if the item is defective, damaged, or incorrect. It's also worth mentioning that the return policy does not cover international shipping.
On the other hand, Temu offers a flexible return and refund policy to its customers. With Temu, customers can return products within 90 days of purchase without incurring any additional costs, as long as the items are in unworn, undamaged condition and still have the original tags attached. However, it's crucial to postmark the products within 14 days of the return request to be eligible for the return.
In addition to refunds, Temu provides customers with the option to exchange items if they prefer not to receive a refund. The refund processing time for Temu may range from 5 to 14 days, and in some cases, it may take up to 30 days for the refund to be credited back to the original payment account.
It's important to remember that Amazon's return policy differs from Temu's policy. While Amazon offers a 30-day return window for specific cases, Temu provides a more generous return period of 90 days. 
Temu Vs Amazon: Customer Reviews and Feedback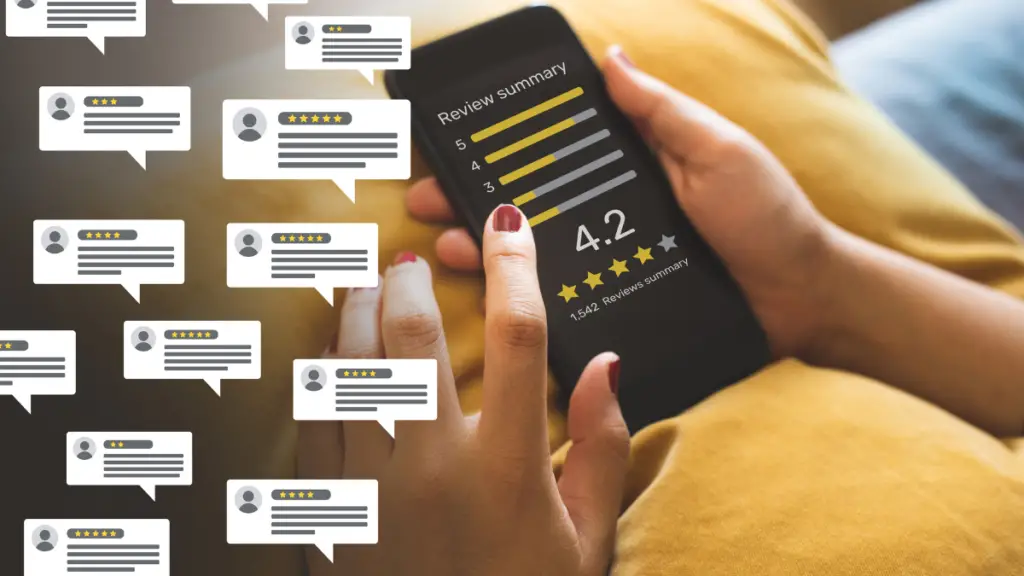 Customer reviews and feedback play a vital role in evaluating the credibility and satisfaction levels of online shopping platforms.
Amazon, as a leading eCommerce platform, has built a remarkable reputation by offering customers a wide range of advantages, including convenience, fast shipping, high-quality products, competitive prices, and more. 
This is evident from the millions of positive reviews it has received. With 300 million customers worldwide relying on Amazon for their online shopping needs, it has established itself as a trusted platform.
On the other hand, Temu also receives positive reviews from customers, emphasizing their positive experiences with product quality, customer service, and timely delivery. However, some users have reported occasional delays in receiving responses from customer support.
While Temu's customer reviews are generally favorable, it still has room for improvement to achieve the level of customer satisfaction associated with Amazon.
Read our detailed article on Temu Reviews to learn more about the overall features of Temu.
Conclusion
In conclusion, Temu and Amazon both are formidable contenders in the e-commerce industry, each offering unique features and services. While Amazon's extensive product range, global reach, and long-standing reputation give it an edge, Temu's user-friendly interface, competitive pricing, and commitment to customer satisfaction make it a worthy competitor. As these platforms continue to evolve, customers can expect even more convenience, innovation, and value from their e-commerce experiences.
Related: Is Temu Like Wish? Discover the Similarities and Differences [2023]
Temu Vs Amazon: FAQs
Can I use both Temu and Amazon simultaneously?
Absolutely! Many customers leverage the benefits of both platforms to explore a wider range of products and take advantage of different deals and discounts.
Which platform offers better customer support?
Both Temu and Amazon have robust customer support systems in place. However, individual experiences may vary based on factors such as location and specific queries.
Do Temu and Amazon offer international shipping?
Yes, Amazon has established a global presence and provides international shipping to many countries. Temu is expanding its international reach and may offer to ship to additional countries in the future.