Are you a creative individual passionate about art and creativity and looking for art jobs that pay over $100k? Look no further! Art is often perceived as a passion-driven profession, but it is also possible to turn your artistic skills into a lucrative career in modern times, and with the right skills you can earn over $100,000 annually making art one of the highest-paying jobs available today.
So stay with us: in this article, we will explore 14 lucrative artistic careers that not only fulfill your creative aspirations but also provide you with a comfortable income. Let's dive into the fascinating world of high-paying art jobs that pay over $100k!
Related: Jobs That Pay $40 an Hour Without a Degree!
11 Best Art Jobs That Pay Over $100K
If you're passionate about art and seeking art jobs that pay over $100k, here are some options to consider.
1. Art Director: Creating Future Artists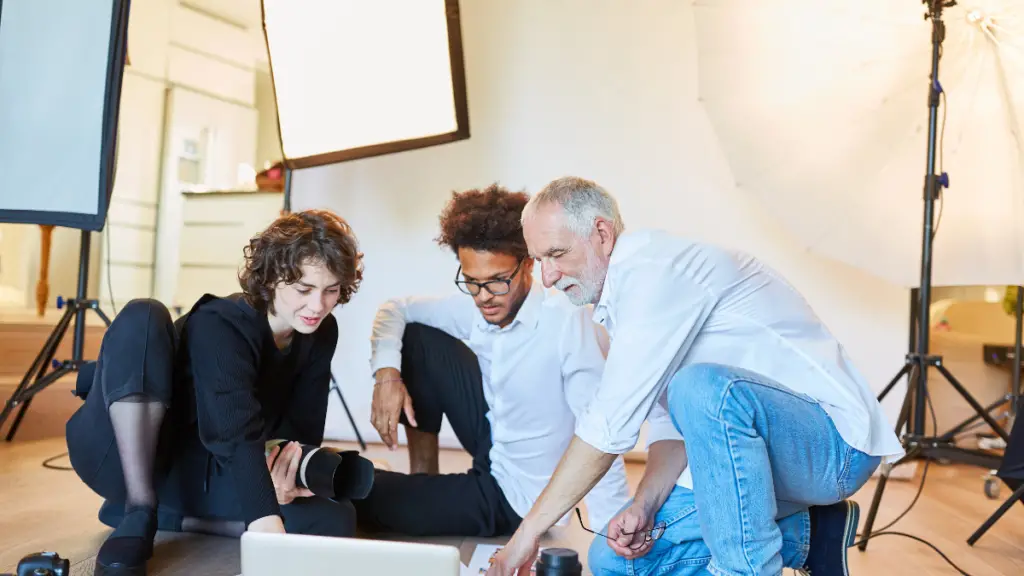 Art directors play a pivotal role in shaping the visual style and creative direction of projects such as films, advertisements, and publications. They are responsible for the overall visual aspects of an advertising or media campaign and coordinate the work of other artistic or design staff, such as graphic designers. 
They oversee a team of designers, ensuring that their work aligns with the overall artistic vision. In addition to their significant role, art direction can also be considered an easy job that pays well that offers both favorable compensation and ease in terms of job demands.
Required Skills and Qualifications: Art directors typically need to have a bachelor's degree in fine arts, design, or a related field, like communications technology. They must also be adept at communicating, have excellent communication skills, and be able to drive their team.
Salary Potential: According to the Bureau of Labor Statistics, the average Art Director's salary is $141,034 as of June 25, 2023. However, the range typically falls between $119,650 and $169,467.
2. UX/UI Designer: Blending Art and Technology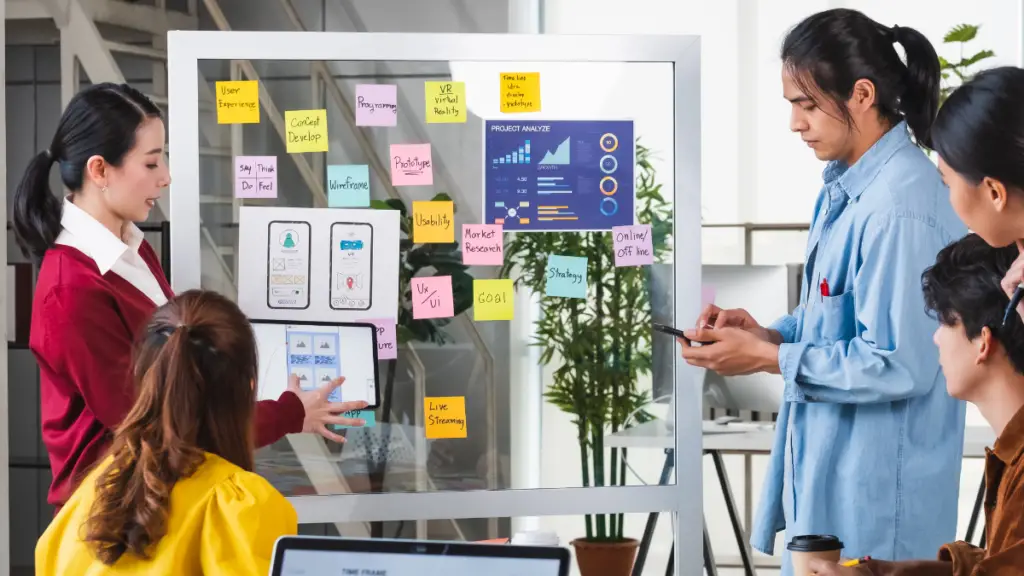 User Experience (UX) and User Interface (UI) designers combine artistic sensibilities with technological expertise to create visually appealing and user-friendly digital experiences. 
They focus on enhancing the interaction between users and digital products, ensuring that the design elements are aesthetically pleasing and intuitive to navigate. The goal of UX design is to make using these products and services, both digital or physical, easy, logical, and fun.
Required Skills and Qualifications: There is no requirement for a degree related to UX to become a UX designer — or any degree at all — to begin a career in UX. Even though some employers will prefer a degree, you will still be able to land a paid job as a UX designer even if you don't have one. But you must have a strong sense of creativity and design principles, as well as excellent communication and collaboration skills
Salary Potential: According to Glassdoor, the average UX design salary in the U.S. is $94,351, but the range typically falls between $69,650 and $94,467.
 Related: Jobs That Pay $60k Per Year Without a Degree
3. Architect: Designing Spaces with Aesthetic Brilliance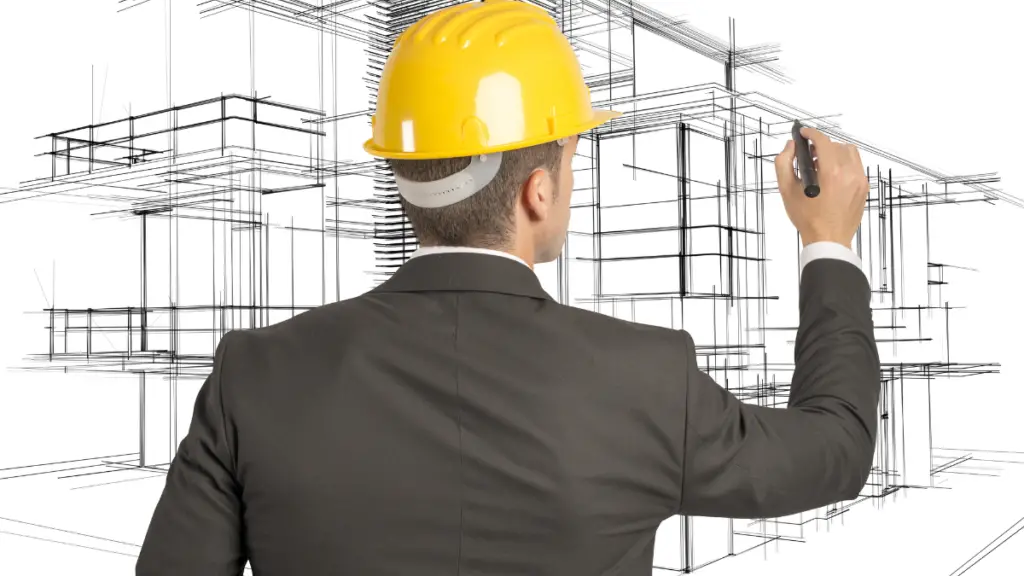 Architects are responsible for designing structures that are not only functional but also visually striking. They blend artistry with technical knowledge to create buildings and spaces that are both aesthetically pleasing and practical. Architects collaborate with clients and construction teams to bring their creative visions to life.
Required Skills and Qualifications: There are typically three steps to becoming an architect: completing a bachelor's degree in architecture, gaining relevant experience through a paid internship, and passing the Architect Registration Examination. 
They'll also need, design skills and knowledge, knowledge of building and construction, thinking and reasoning skills, excellent verbal communication skills, and analytical thinking skills.
Salary Potential: U.S. architects can expect to earn $90,180 in 2023, with the highest-paid 25% earning $102,160 and the lowest-paid 25% earning $62,500.
4. Creative Director: Inspiring Artistic Excellence
Creative directors oversee the artistic direction of various projects, including advertising campaigns, branding initiatives, and artistic productions. They provide guidance and inspiration to creative teams, ensuring that the final outcome aligns with the desired artistic vision. 
Required Skills and Qualifications: Most creative directors need to spend four years earning an undergraduate degree in graphic design, art, marketing, or communications. They also need a deep understanding of art and design principles, along with strong leadership skills.
Salary Potential: The average Creative Director salary in the United States is $143,408 as of June 25, 2023, but the range typically falls between $120,668 and $168,677
5. Animator: Bringing Imagination to Life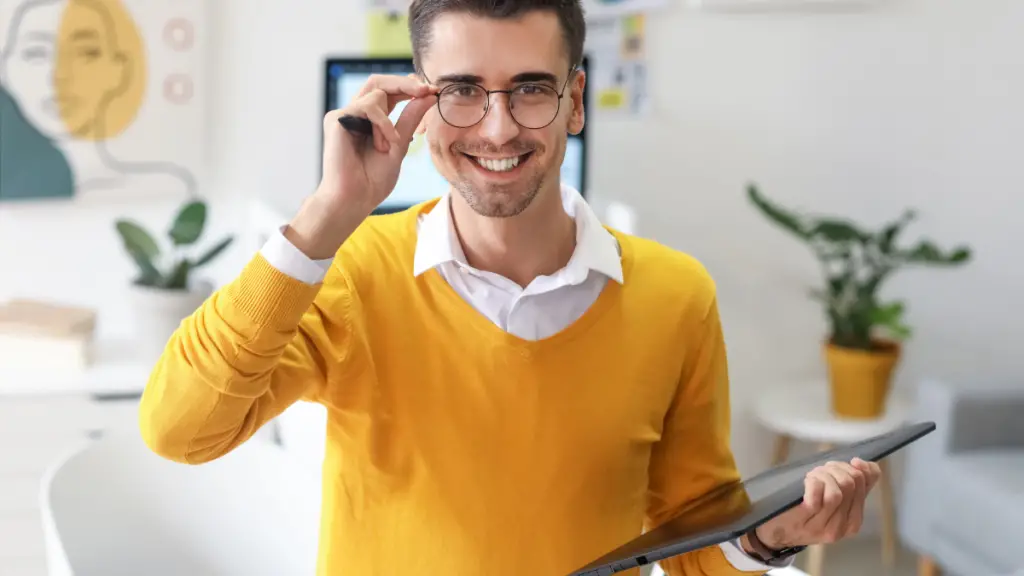 Animators breathe life into characters, objects, and scenes by creating captivating visual sequences. They work in various industries, including film, television, video games, and advertising. Animators use their artistic skills and technical knowledge to produce animations that engage and entertain audiences.
Required Skills and Qualifications: Most special effects artists and animators are required to have a bachelor's degree in computer graphics, animation, fine arts, or a related field. Computer graphics bachelor's degrees often include courses in computer science as well as art.
Salary Potential: According to the Bureau of Labor Statistics, the average salary of an animator is $62,041, but the salary range is usually between $52,269 and $74,947.
6. Graphic Designer: Crafting Visual Appeal for Businesses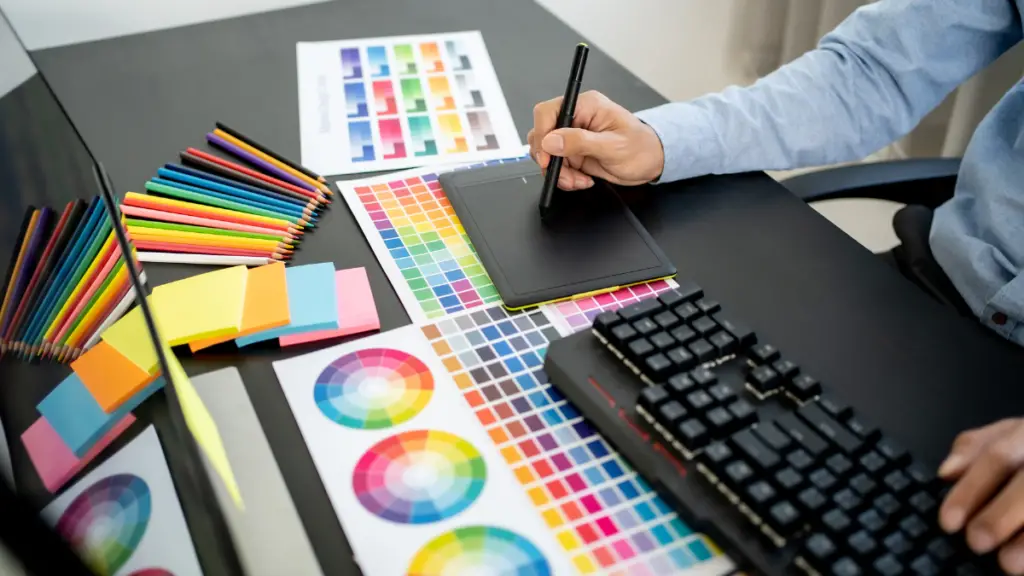 Graphic designers are visual communicators who create visually appealing designs for various mediums, including print and digital platforms. They utilize their artistic skills to develop logos, advertisements, website layouts, and more. 
Required Skills and Qualifications: The majority of graphic designers require a bachelor's degree in graphic design or a related fine arts field. For those with a bachelor's degree in another field, technical training in graphic design is needed to meet most hiring requirements. A graphic designer with a strong portfolio can secure high-paying jobs, often earning six-figure salaries.
Salary Potential: Graphic designer salaries typically range between $34,000 and $69,000 a year in the United States. The average hourly rate for graphic designers is $23.77 per hour.
7. Video Game Designer: Transforming Passion into Profit
Video game designers conceptualize and develop interactive gaming experiences. They work on aspects such as game mechanics, level design, and character development. 
With the booming video game industry, talented designers can earn impressive salaries, particularly if they contribute to successful game franchises. Moreover, video game design is often considered low-stress jobs, adding to its appeal for aspiring professionals.
Required Skills and Qualifications: Video game designers usually need an IT qualification or some relevant work experience. Employers will be interested in your talent and creativity. You may also find it helpful to have A levels or a diploma in relevant subjects like computing or media production.
Salary Potential: According to the Bureau of Labor Statistics, a Game Designer makes on average $149,794 annually, with salaries typically ranging from $56,000 to $160,000.
8. Photographers: Capturing Moments That Define Brands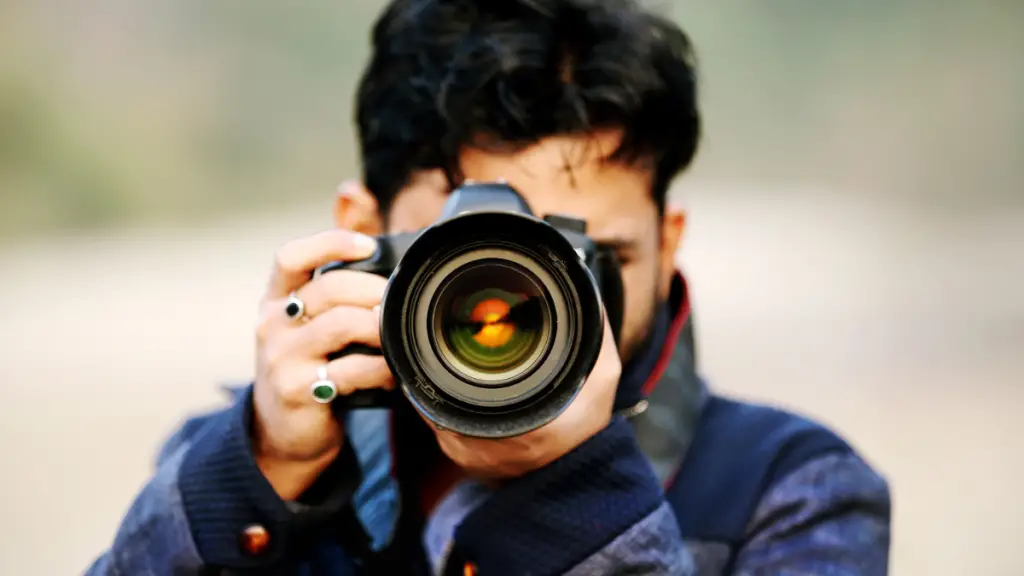 Photographers play a crucial role in shaping a brand's identity by capturing visuals that align with its core values and resonate with the target audience. They go beyond just taking pictures; they are storytellers who evoke emotions and create narratives through their lens.
Required Skills and Qualifications: Students interested in photography can pursue bachelor's degrees in fields like fine arts, photography, or even science-related photography programs. 
Additionally, photographers need skills like creativity, technical photography expertise, patience, attention to detail, and strong networking abilities.
Salary Potential: As of June 25, 2023, the average Photographer's salary in the United States is $70,121, but the range typically ranges from $61,582 to $81,192. 
9. Gallery Curator: Nurturing Artistic Expression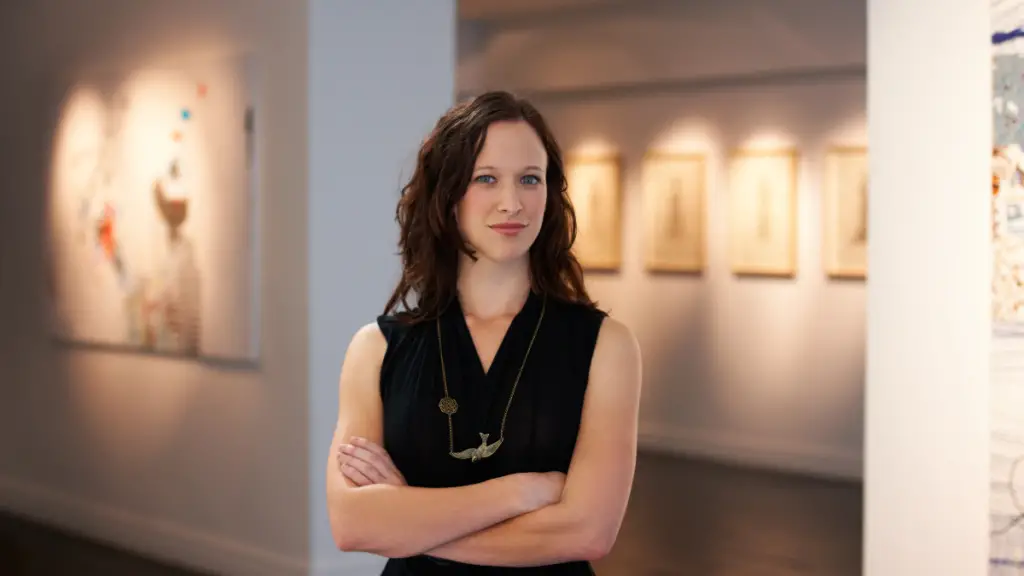 Gallery curators play a vital role in promoting and showcasing artists' work. They curate exhibitions, manage collections, and collaborate with artists and collectors. 
Their job is to build up collections, often in specialist areas. Curators develop ways in which objects, archives, and artworks can be interpreted, through exhibitions, publications, events, and audio-visual presentations.
Required Skills and Qualifications: Curators typically require a bachelor's and master's degree in a related field, such as art history, history, archaeology, or museum studies. They also need to have a deep appreciation for art, excellent organizational skills, and the ability to connect with diverse audiences.
Salary Potential: The salary range for an Art Gallery Curator job is from $35,813 to $53,640 per year in the United States. 
10. Film Director: Transforming Creative Vision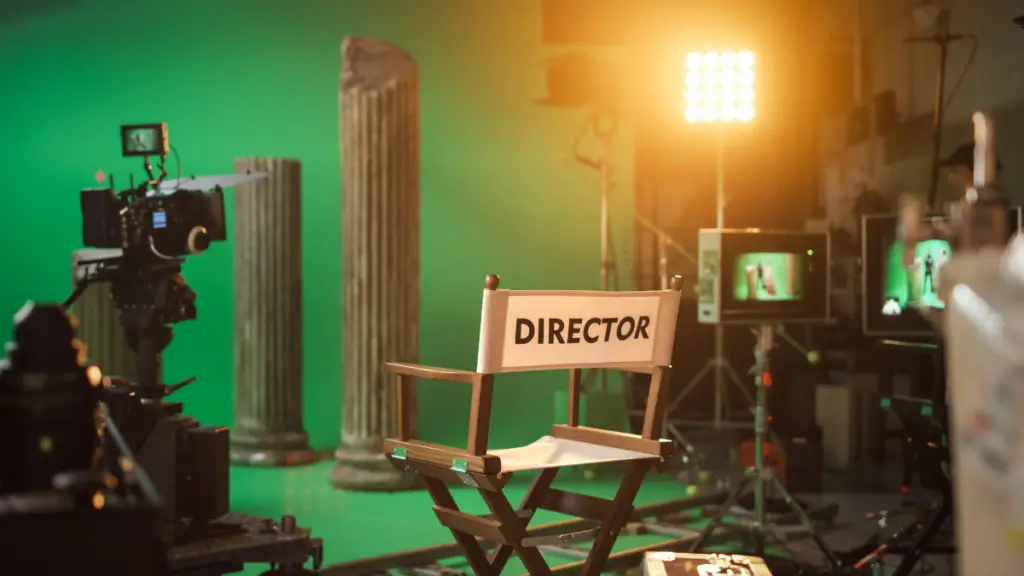 Film directors are the creative visionaries behind movies and documentaries. They oversee all aspects of production, including directing actors, managing the artistic team, and ensuring the overall coherence of the film. They also provide ample opportunities for talented individuals to not only pursue their creative passion but also make money in the film industry.
Required Skills and Qualifications: While a degree isn't necessarily required, you do have to sell yourself as a director and convince producers and financiers to take you on to work on their projects. still, most film directors typically hold a bachelor's in film or a related field and have several years of work experience. 
You also need to have skills like, creativity, a sharp eye for detail, communication skills to give directions to actors, and the ability to stick to budgets and timelines
Salary Potential: Film directors can earn substantial incomes, especially when their projects are successful commercially, but the average Film Director salary is $64,138 as of June 25, 2023, but the salary range typically falls between $57,135 and $77,898. 
11. Industrial Designer: Crafting Functional Art
Industrial designers combine aesthetics with functionality to create products that are visually appealing, ergonomic, and practical. They work on a wide range of items, from furniture and appliances to vehicles and consumer electronics. 
Their goal is to enhance the usability, aesthetics, and overall user experience of products, taking into consideration factors such as ergonomics, materials, manufacturing processes, and market demands.
Required Skills and Qualifications: Most industrial designers require a bachelor's degree. Besides having a strong understanding of materials, manufacturing processes, and consumer preferences, they also need an electronic portfolio that includes examples of their design projects.
Salary Potential: Industrial Designers are estimated to earn $74,939 annually in the United States area, with an average salary of $69,882. 
Conclusion
In conclusion, pursuing a career in the arts doesn't mean compromising on financial stability. The artistic field offers numerous opportunities for talented individuals to earn substantial incomes and achieve financial success.
From architects and art directors to graphic designers and makeup artists, there are various paths that lead to lucrative careers with salaries exceeding $100,000 per year. 
So, if you have a passion for art and creativity, don't let financial concerns hold you back. Embrace your artistic talents, explore these rewarding professions, and unlock a world of possibilities.
FAQ
What are some of the best creative jobs that make over 100k?
There are a number of top-paying creative jobs including Graphic Designer Art Director Creative director Make-up artist Designer Photographer Film director Web designer Television writer.
What are some of the highest-paid jobs for artists?
There are several high-paying art careers such as Art Director Producer & Director Landscape Architect Video Editor Graphic Designer Drafter Art Curator Interior Designer.