Are you looking to make some quick money in 2023? If you own a clothing brand, then selling products on Temu could be an excellent opportunity for you. The Temu app is currently trending with over 100 million active users in the United States, offering an extensive range of products among shoppers at unbelievable low prices and you can also get free stuff on Temu just by playing Temu games, and inviting friends to join Temu.
So stay with us; In In this blog post,, we'll dive into the step-by-step process of how to sell on Temu, covering everything you need to know before listing your products. So, let's get started!
Also don't forget to check out the Temu Promo code to get a $10 Temu sign-up bonus and a $10 referral Bonus. 
Can You Sell Stuff On Temu?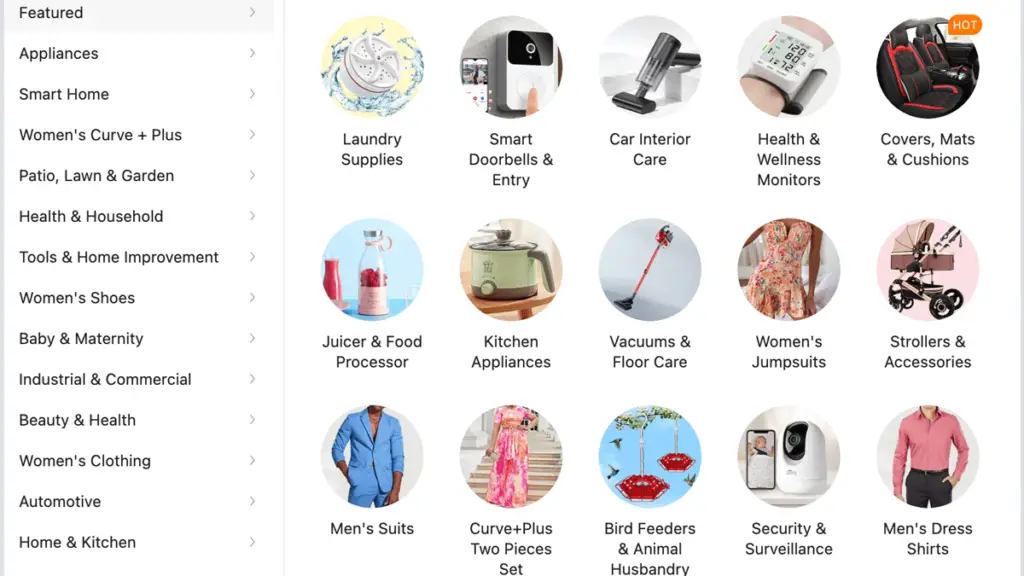 Absolutely! You can make money selling other various products on Temu, but there are specific steps to follow. To become a Temu Seller, you'll need to sign up and verify your details. There are two ways to sell on Temu: becoming a verified seller through the parent company, PDD Holdings, or becoming a trusted seller directly on Temu. Keep in mind that all products you sell on Temu must comply with their selling policies and restrictions to avoid penalties or bans.
How To Sell On Temu?
There are two main methods to sell on Temu, and we'll walk you through each one:
Sell On Temu By Becoming a Verified Seller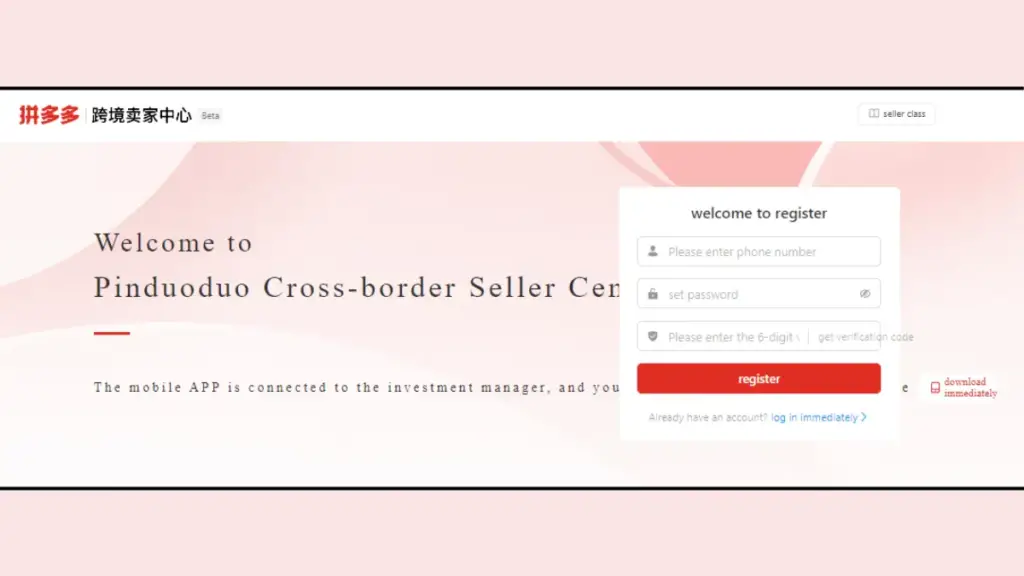 To become a verified seller, follow these steps:
Visit the Temu Vendor Sign Up Link to join PDD Holdings.
Enter your phone number and zip code, then verify with a one-time code.
Provide legal documents, such as an original copy of the legal representative's ID.
Choose the type of store you want to be: General Trade Merchant or Cross Border B2C merchant.
Submit your forms for review, and once verified, you can start selling your products.
Sell On Temu As a Trusted Seller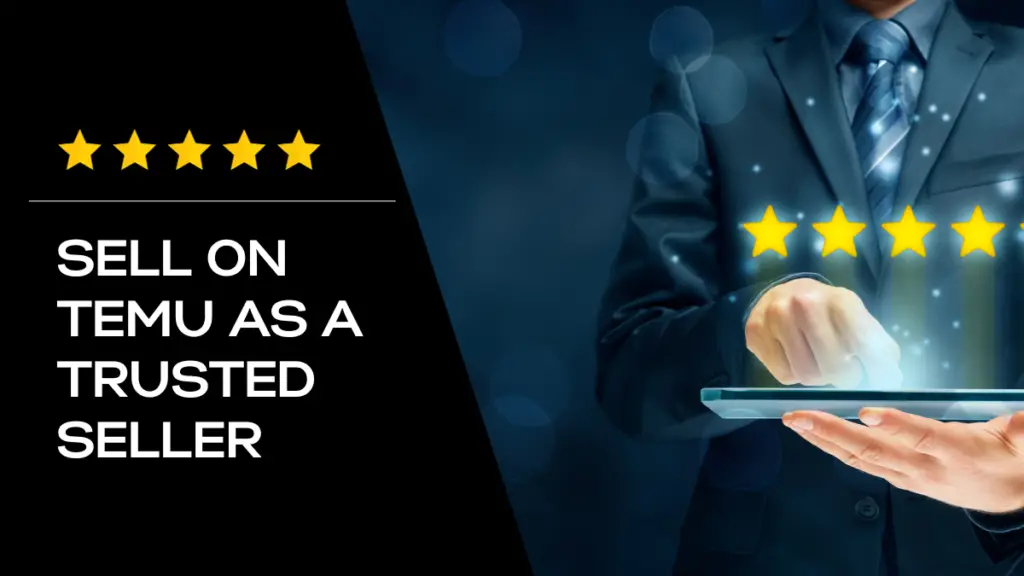 To become a trusted seller, you'll need to create a new Temu account and use a Temu Referral Code to get additional benefits. Here's how:
Visit the Temu Seller Register Link to register your shop.
Provide your basic details, email, and password.
Use the Temu Invite Code (com89572) in the invite code option.
Fill in your shop details along with your ID card.
After signing up, click "Apply Now" to complete the seller registration process.
Once you've successfully registered as a trusted Temu Seller, you can start listing your products.
What Items Does Temu Sell?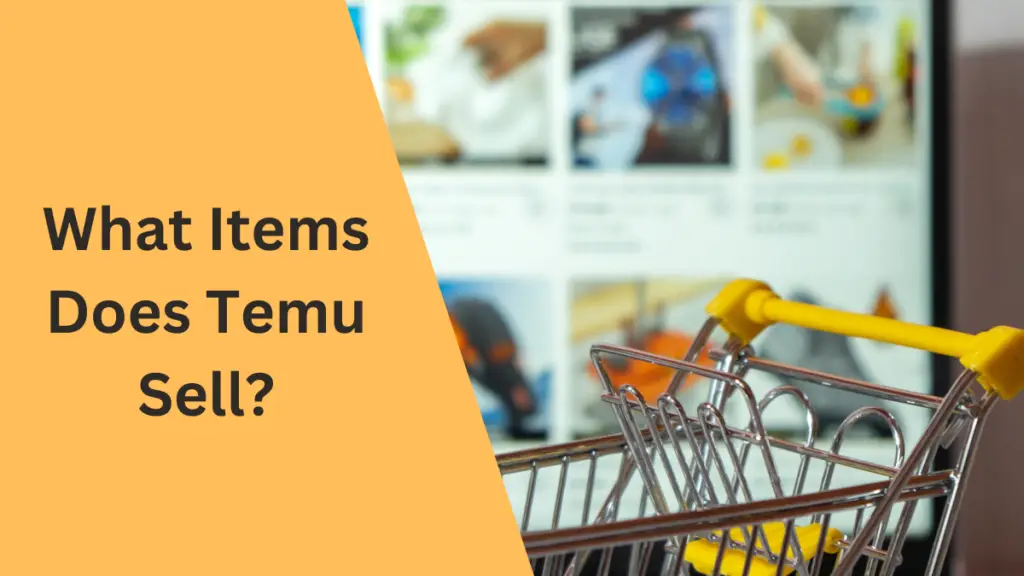 Temu offers a wide range of products, from clothing and home decor to electronics, home goods, and beauty items. However, there are specific items that Temu does not allow to be sold, such as guns, junk, and used items. You can check their categories and the Prohibited Product List to see if your products are eligible to be listed on Temu.
You can also checkout our article on best things to buy on Temu in 2023 to explore the hottest electronics, the most useful home items, the best beauty buys, and the trendiest fashion finds. 
Temu Seller Fees
The good news is that Temu does not charge any selling fees upfront. You can list your items on Temu without paying anything initially. However, when you make a sale, Temu will take a commission, which can range from 2-5% of the transaction amount.
Want to earn more money with Temu? Join Temu Affiliate Program to earn up to 20% commission and $5 for every new user you refer.
Is Temu a Reputable Seller?
Yes, Temu is a reputable and legitimate platform for both buyers and sellers. It offers high-quality products at affordable prices and even provides free gifts to new users. With a great Temu shipping policy and rating on Trustpilot and numerous satisfied users, Temu is considered a reliable company overall.
Read Also: Where does Temu ship from in 2023- The Ultimate Guide
Conclusion
In conclusion, Temu is an excellent platform for sellers and small businesses to expand their market. With a massive user base and a diverse range of product categories, Temu offers fantastic opportunities for sellers. We've discussed the two primary methods of selling on Temu, and if you have any questions or concerns, feel free to comment, and we'll be happy to assist you.
If you want to know more about Temu, read our detailed article on Temu Review.
FAQ
Here are answers to some additional questions you may have:
Can You Dropship From Temu?
No, Temu does not allow dropshipping. Attempting to dropship from Temu could result in penalties, including the cancellation of your products.
Does Amazon Sell Temu Products?
Amazon does not officially sell Temu products, but you may find similar products on Amazon from Chinese vendors.
Can You Sell Temu Items On Amazon?
No, selling Temu, Alibaba, or Aliexpress items on Amazon can impact your Amazon account and may result in a ban.
Does Temu Sell Your Information?
No, Temu does not sell your information, and your data is safe with them. You can use Temu with confidence.